#StandWithUkraine
#StopWarInUkraine
Pada 24 Februari masyarakat Ukraina terbangun oleh suara ledakan. Angkatan bersenjata Rusia menyerbu dari wilayah Rusia dan Belarus dengan menyerang infrastruktur kami dari langit, menabur kekacauan dan kehancuran.
Berkat tentara kami dan persatuan orang-orang, Ukraina berdiri kuat melawan serangan ini dan menahan musuh di seberang garis. Tetapi kami tetap membutuhkan bantuan dari semua negara di dunia.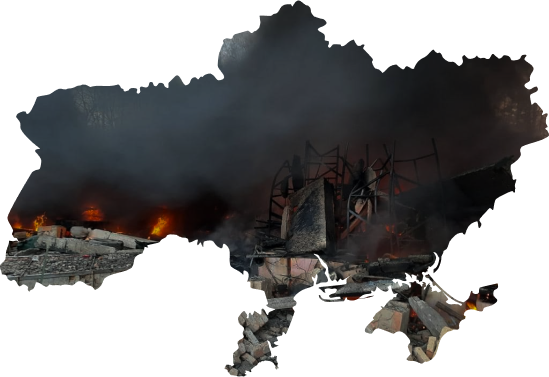 #StandWithUkraine
#StopWarInUkraine
On February, 24th its whole territory 
was attacked by Russian armed forces
 – from the territories of Russia and Belarus, from the sea, and the sky. They are deploying paratroopers, carrying out air strikes and shoot at us from across the border.
Thanks to the Army and the unity of Ukrainians, we are standing strong but 
need all the help we can get.
https://stopwarukraine.com/